Conference Venue
University of Economics
nam. W. Churchilla 4
130 67 Prague 3
Czech Republic
XMLPrague 2022 will take place in University of Economics (UoE) campus at nam. W. Churchilla 4, Prague, The Czech Republic. The lecture hall is the main lecture hall of the University named "Vencovskeho aula". The best way to enter the campus is via the main entrance facing nam. W. Chirchilla (W. Churchill square, easily recognizable by a statue of the statesman).
Please note that Thursday unconference is in the different part of the campus.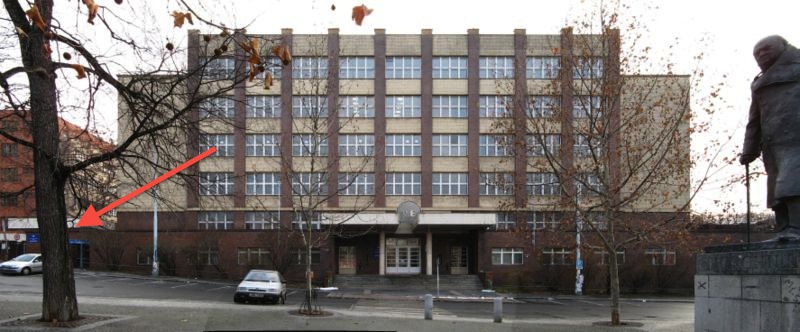 University of Economics old building facing W. Churchill square: the red arrow points to the passage leading to the conference building.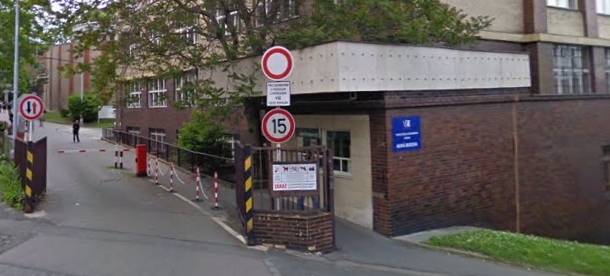 The entrance to the campus yard leading to the conference building.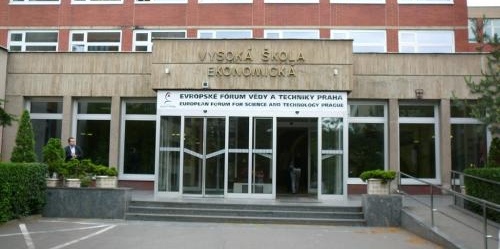 The entrance to the conference building
Google streetview picture of the main entrance.
How to get to the venue
The conference venue can be conveniently reached by the public transport
The closest metro stations are Hlavni Nadrazi (red line, C), and Namesti Republiky (yellow line, B). You can walk from those stations – it is about 15 minutes walk – or you can use tram #5, #9 and #26 and exit at "Viktoria Žižkov" stop (it is the first stop from Hlavni nadrazi or the second stop from Namesti Republiky). There is also a bus stop (#135, "Namesti Winstona Churchilla" stop) at the square.
Public transport journey can be planned using this web application.